Calling all New Jerseyans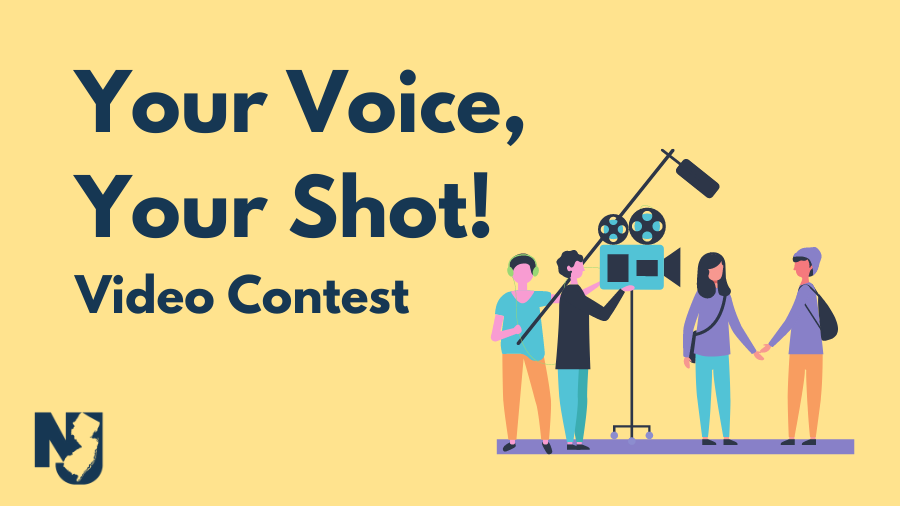 New Jerseyans, we need you! To help stop the spread of COVID-19, we need New Jerseyans to protect themselves and their loved ones by getting vaccinated.
COVID-19 vaccines are safe, effective, and protect you from getting sick. We all know that to help stop the spread of COVID-19, we need to protect ourselves and our loved ones by getting vaccinated.
New Jersey is calling for your videos that show why YOU are getting vaccinated and encourage others to do the same.
A select number of videos will be chosen as finalists to be voted on by the public. The winning video will be used as a part of the State of New Jersey's COVID-19 public health campaign.
Submissions are due by June 30, 2021.
Videos must:
Videos may:
Be in any language
Be recorded in any format
Videos must NOT:
Be more than 30 seconds long
Feature any material subject to copyright
Depict any person without their consent
Feature any illegal, obscene, or hateful content
How to Submit and Qualify
Record your video!
Make sure everyone shown in your video has signed a consent form.
Share your video via Twitter, Instagram, Facebook, or TikTok using the hashtag #YourVoiceYourShotNJ
Tag @NJGov
Share with your friends and family!
Note: As a condition of being selected as a finalist, participants will be asked to complete the Media Authorization Form, and will be asked to submit consent forms if applicable. If you are selected, the @NJGov social media account will reach out to you via the platform you posted your submission on.
Search for COVID-19 and Reopening Information Here