Uploading Your Verification Code
If you test positive for COVID-19, the Department of Health or your local County and Local Health Department will send you a verification code by text message. This will allow you to share your anonymous Random Codes generated by your phone over the previous 14 days.
Inputting your verification code will anonymously alert people you've come in close contact with that they may have been exposed to COVID19. They will be given advice for keeping themselves, their loved ones and their community safe, as well as a link to social supports.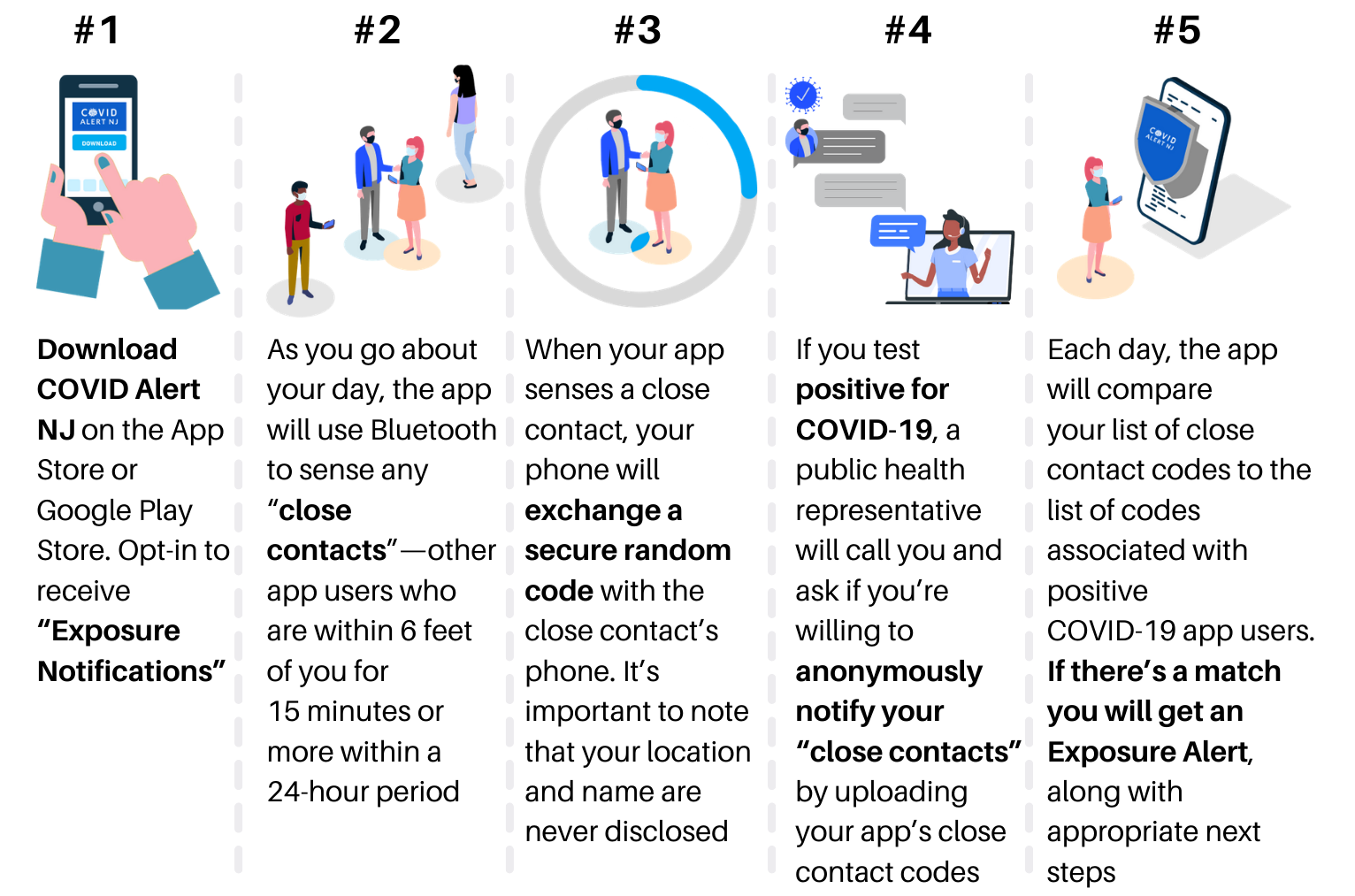 Search for COVID-19 and Reopening Information Here